People are turning to alternative medicine seeking a deeper level of health. They want long-term wellness. They are looking for greater freedom, joy and vitality. Homeopathy can offer a lifetime of wellness and balance through its remarkable method of matching a healing remedy to each unique person.
What is health?
I define health as freedom from restrictions.
Restrictions prevent us from achieving long-term vitality and health. A restriction on your health could be anything that keeps you from experiencing the full landscape of your life, emotionally, spiritually and physically. In some cases, we are habituated to our own restrictions; we hardly even notice that they are there. When we are free of restrictions, nothing is standing in the way of achieving balance and joy.
Think of a tree in the wind. While unremarkable in the moment, over time a constant wind will alter a tree's growth pattern and the tree will adapt by growing crookedly. Our restrictions are the wind affecting our growth, health and vitality. When the restrictions are removed, we can grow straight and true, achieving our full potential for optimum health.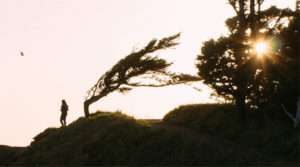 One type of restriction is a symptom, condition or disease that interferes with our preferred choices about life. For example, chronic migraine headaches are restricting, as overwhelming pain prevents us from making our preferred life choices in favor of a dark, silent room. Of course we want freedom from migraine headaches, and all types of pain along with chronic disease and susceptibility to acute diseases. Another type of restriction is one that is forgotten or unobserved, which can be equally impactful, as these silent adaptations affect us in the present and into the future, like the wind affects the tree. Chronic physical ailments and emotional imbalances frequently fall into this realm. Anger, anxiety or depression, for example, can restrict a person from connecting to others, being joyfully productive or enjoying a feeling of satisfaction with life. Allergies, asthma and other chronic diseases that are managed by long-term medications can easily be forgotten as long as our symptoms are managed. Anything that keeps us from doing what we want to do is a restriction.
When there are no restrictions, we have access to our full emotional landscape. We are able to respond to the world in appropriate and healthy way. We are able to achieve our full potential, which is optimum functionality and ease in all circumstances. The goal of my practice is to understand a person deeply and to see the pattern of their life. A carefully chosen homeopathic remedy for each unique individual will release restrictions and restore health and balance.
Save
Save
Save
Save
Save